Long before he came to the Archdiocese of Los Angeles as Director of Immigration and Public Affairs, Isaac Cuevas had his own immigration history.
At the age of 2, he left a small town about three hours north of Mexico City to come to the United States with his mother. His mother, who grew up in a Catholic family, felt shunned as a single parent and wanted to start a new life.
They arrived on a tourist visa, were overwhelmed and were undocumented for many years. During the Reagan administration, when new legal avenues for citizenship were created, Cuevas was able to apply and become a US citizen.
Growing up in a Protestant church, he converted to Catholicism when he married 19 years ago.
At this point in his journey, Cuevas, who was with the aDiocese Immigration Service admitted having a minor identity crisis in the past three years.
"Sometimes I feel like I'm not 'Catholic enough' for this role because I didn't grow up Catholic," said the 43-year-old, who grew up in the San Fernando Valley and studied at Cal State Beach for a long time . He and his family are members of the Holy Angels Church in Arcadia.
"And having lived here most of my life, I don't feel like an immigrant, but there are a lot of immigrants who come here and say they don't feel 'American enough'. They may be citizens, but they may have an accent or language barrier that prevents them from feeling more "American".
"The irony with all of this is, I think it's one thing who we are and it's another how we feel."
Archbishop Jose H. Gomez, who was born in Monterrey, Mexico and became a US citizen in 1995, identifies closely with the work of the Cuevas Department, which is part of the Archdiocese's Office for Life, Justice and Peace. It declares its mission to "address and stand up for the concerns of immigrants … as the Gospel calls us to welcome the stranger among us".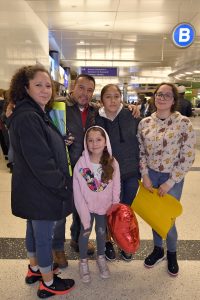 "As an immigrant himself, Archbishop Gomez sees the importance of these people to the very fabric of our society, and his goal has always been comprehensive immigration reform," said Cuevas, who left his previous career as a studio manager at Warner Brothers focusing on entertainment marketing a chance to use his communication skills and personal background in immigration campaigns.
"Archbishop Gomez has been a voice of guidance, support and understanding of escort, and I like to think of our office as the first step in escort – the immigrant equivalent of a 411 call when people don't know where to start or what to do next."
Cuevas is more of a community resource center than an actual service provider. His office has been able to provide education and advocacy to thousands in Southern California through one-on-one support through the expansion of larger workshops.
One of the most important resources is the possibility of financial support from the Cardinal McIntyre Fund for CharityThis is one of the beneficiaries of the application process for the DACA (Deferred Action for Childhood Arrivals) program launched by the Obama administration in 2012.
Since new information has to be researched and synthesized, the immigration service is dependent on the help of people Vivan Kambe, a volunteer undergraduate majoring in Peace and Justice at Regis University in Denver. Kambe, who referred to St. Bede, the venerable church in La Cañada Flintridge, as her home parish, said she was drawn to the opportunity at Cuevas' office this summer after socializing with classmates with DACA status have.
"When I grew up in my community, I didn't know that a lot of people were immigrants," said Kambe. "It's one thing to hear their experiences and then compare them to my experiences. If I heard about things that they worry about, it would never come to my mind."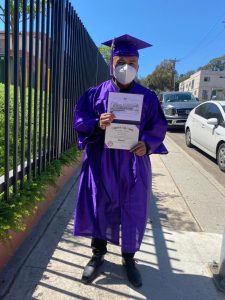 "I am learning more and more how this is integrated into our Catholic faith. There is so much more that can be done now. I don't think we can ever have enough lawyers on this matter. "
The Cuevas office also works closely with the Immigration Task Force (ITF), which brings together the efforts of the Catholic Church in Los Angeles, Orange, San Bernardino and San Diego counties. The task force is headed by Monsignor Jarlath Cunnane, Pastor of St. Cornelius Church in Long Beach, and Auxiliary Bishop David O'Connell of the San Gabriel Pastoral Area.
Another valuable resource, through the ITF, is having access to a group of volunteer lawyers committed to immigration reform.
Linda Dakin-Grimm, a member of the task force since 2013, recently helped Reunification of the Guatemalan asylum seeker Fernando Arrendondo with his wife and three daughters last January.
Most recently, Dakin-Grimm was instrumental in relieving a case involving Lucas Ruiz, who came to the United States as an unaccompanied minor from his native Guatemala in 2016 and graduated from Cathedral High School last month. He is waiting for his green card with the aim of joining the US Army.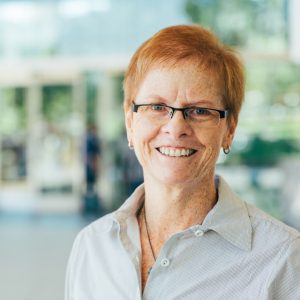 Dakin-Grimm discovered that Ruiz's case could be addressed through an infrequently applied Special Immigrant Juvenile Status, a U.S. law since 1990 that applies to children abandoned, abused, or neglected by parents in their home country. His case was referred to them through Kids In Need of Defense (KIND), which works with the Archdiocese.
"There are a million documented people living in the Los Angeles area, and perhaps 90% currently have no way of normalizing their situation," said Dakin-Grimm, whose book "Dignity & Justice: Greeting the stranger at our border"(Orbis Publishing, $ 24) out in September.
Dakin-Grimm agrees that while there are many confusing messages about how immigration to the U.S. works, DACA remains just a policy that can be changed and that Temporary Protection Status (TPS) is a law that is open to others could be helpful, but its goal is to focus on the bigger picture that the Immigration Task Force can address.
"The immigration service is not an individual task. One policy or one law has no more value than the other," said Dakin-Grimm. "In the last ten years this problem has grown into something bigger. The coronavirus crisis (COVID-19) has already met people of color, but the undocumented community may be more affected because it does not have the same resources as others. "